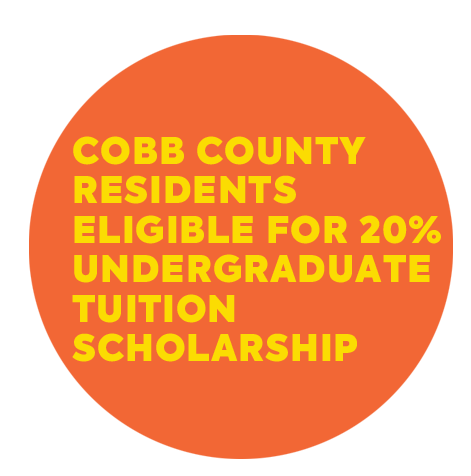 educational

excellence
right in your own backyard

Cobb County Students


Make Yourselves at Home!
Life University can be an educationally smart choice and an economically wise option to consider, especially with a 20% scholarship for Full-time enrolled students. Fill out the form for more information and  to see if you're eligible!
20%
Yes, that's right. 20% Tuition and Fees Scholarships for any Life U undergraduate program available to Cobb County residents at time of application.
3.0
Students enrolling at Life U must have a 3.0 high school GPA at the time of entrance to Life University.
2.75
Students must maintain a 2.75 GPA while at Life U to keep the scholarship. Undergraduate transfer students with a Cobb County residence must have a transfer GPA of 2.75 to obtain the scholarship.
2023 Summer
The scholarships begin with the Summer 2023 Quarter.
Student-Athletes
If you're at Life U on an athletic scholarship, you're still eligible. You're allowed a total of 20% discount on tuition and fees, or the amount of your athletic scholarship, whichever is greater.